Executive Leadership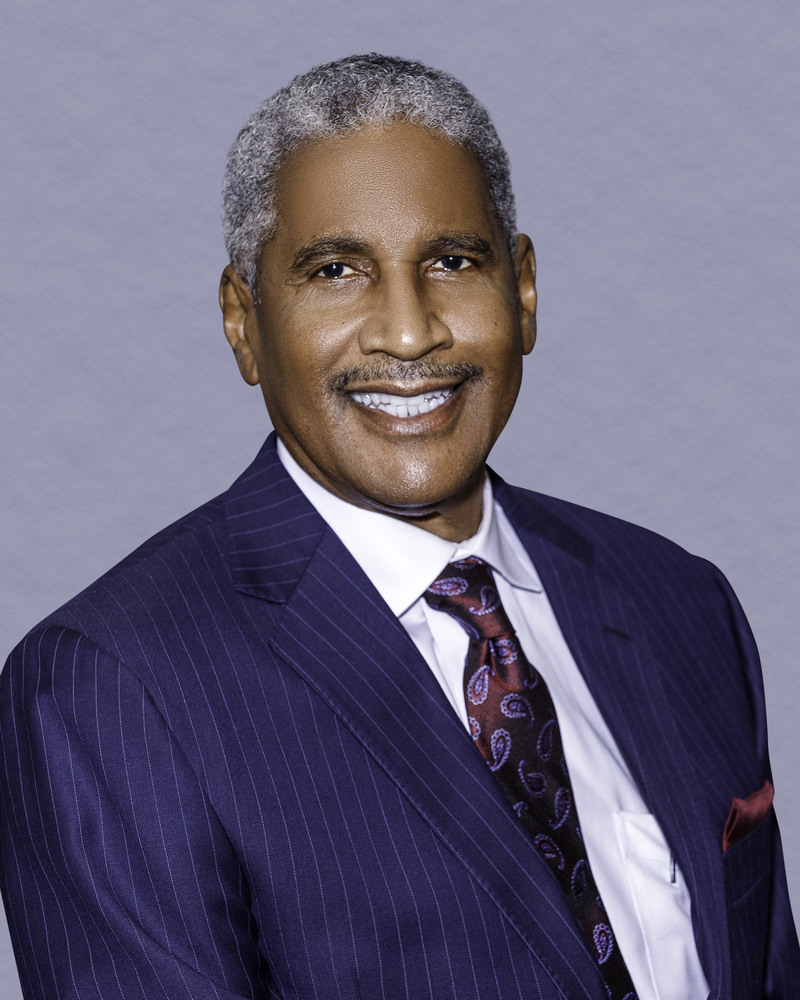 Michael Lundy
President/CEO


As President and CEO of the St. Petersburg Housing Authority, Michael Lundy leads a dynamic team of housing professionals, managing over 400 public and affordable housing units and over 3700 Housing Choice Vouchers. Michael is a seasoned housing professional with over four (4) decades of affordable housing management and real estate development experience. Over the years, he has led teams to renovate and/or build over 1400 affordable housing units and assist over a hundred families move up and out of subsidized housing. Through his leadership, he has helped to strengthen and/or rebuild affordable housing programs across the country, including Ohio, Maryland, Pennsylvania, Alabama, and currently in St. Petersburg, Florida.
As a youngster, Michael's family spent some time living in Cincinnati Public Housing. During those years, his parents instilled in him and his brothers the concept that, for able-bodied families, public housing was to serve as a stepping-stone to non-federally assisted housing options. Thus, it was always the family's goal to move beyond any dependency on public housing. By the time Michael was in high school, his parents had saved enough money to move out of public housing into their first single family home.
After receiving his undergraduate degree in Psychology and Social Work from Knoxville College in Tennessee, he returned to Cincinnati where he began his professional housing journey at the Cincinnati Metropolitan Housing Authority, where he gained experience working in several departments. Those early hands-on professional experiences helped to shape Michael's housing philosophy and inspired him to pursue his Masters of Public Administration at Xavier University.
Michael is a strong advocate of educational and housing programs, which support social and economic independence such as the Family Self-Sufficiency program and the Public Housing and Housing Choice Voucher homeownership programs. He believes that affordable housing programs can help position low-income families to become self-sufficient through education, training, and employment opportunities, which then create pathways for families to transition to housing options beyond public housing.
Throughout Michael Lundy's housing career, he has led diverse teams of professionals to new levels of success by introducing innovative strategies and fostering productive, fast-paced work environments. He is excited to utilize his extensive knowledge and experience in his work with City leadership, community partners, and the private sector to increase the number of affordable housing options available to help address the housing crisis in our City, while developing and enhancing self-sufficiency and homeownership opportunities for low and moderate-income families.
---
OPERATIONS
Danielle Thomas
Senior Vice President/Chief Operating Officer
Email
---
FINANCE & ACCOUNTING DEPARTMENT
Carolyn Avington
Vice President of Finance/Chief Finance Officer
Email
Andrea C. Joyal
Director of Finance and Accounting
Email
---
HOUSING CHOICE VOUCHER DEPARTMENT
Larry Gonzalez
Vice President of Housing Choice Voucher
Email
Day-to-Day Operational Oversight of the HCV program

Landlord Services
---
PROPERTY MANAGEMENT
Katrina Weekley
Portfolio and Asset Director
Email
Public Housing Developments

Affordable Housing Properties

Tax Credit Program - Jordan Park
---
HUMAN RESOURCES DEPARTMENT
Audria Davis
Director of Human Resources
Email
---
PROCUREMENT DEPARTMENT
Pamela Hobbs
Director of Procurement
Email
Sourcing, Procurement & Supply Management

Business Opportunities
---
SOCIAL SERVICES DEPARTMENT
Abby Everingham
Director of Social Services
Email
Family Self-Sufficiency

HCV Homeownership

Community Partnerships
---
COMMUNICATIONS DEPARTMENT
Nick Fokianos
Director of Communications
Email
Media Relations

Facilitating Partnerships with Community Leaders
---
CONSTRUCTION
David Kelly
Construction Inspector/Project Manager
Email
Oversees Construction and Development