Board of Commissioners and Chief Executive Officer
A governing body of seven commissioners develops the policies and goals of the housing authority. This board is made up of volunteers who are appointed by the Mayor of St. Petersburg and confirmed by the City Council. However, the housing authority is not a city department, but is an independent quasi-governmental entity and a political subdivision of the State of Florida, operating under Chapter 421 Florida Statutes.
---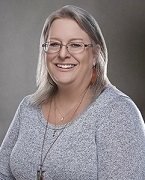 Jerrilyn Evans
Commissioner
Jerri is widow and a life-long resident of St. Petersburg, who enjoys time with her daughter, son-in-law, grandchildren and 3 dogs. She has been involved in the legal community locally for more than 30 years and is currently the legal assistant to Lisa A. Hoppe, Esquire, at Lisa A. Hoppe, P.A. Jerri is the current president of the Florida Federation of Business and Professional Women's Clubs, Inc. (BPW/FL) and a past president of BPW/St. Petersburg-Pinellas, currently serving as their Legislative Chair.
Jerri is active in her community, serving as Vice-Chair on the Personal Enrichment Through Mental Health Services (PEMHS) board, as well as serving on the collaborative Solutions for Administrative Services (SAS) board comprised of PEMHS, Boley and Operation PAR. She has served in leadership roles in a number of organizations, including as a two-year president of the Suncoast Tiger Bay Club, president of her neighborhood association and the Judicial Assistants Association of Florida, as well as being a graduate of the Tampa Bay Public Leadership Institute and the Council of Neighborhood Associations (CONA) Leadership programs.
---
Sharelene Gambrell-Davis
Commissioner
Commissioner Gambrell-Davis joined the Board in January 2018, filling a vacant seat, as the Resident Commissioner. She previously worked as a customer service representative at Quest Diagnostic, and is currently retired. Ms. Gambrell-Davis is delighted to be appointed to serve and represent the residents of SPHA.
---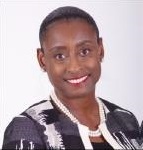 Stephanie Owens
Commissioner
Ms. Owens lobbies federal, state and local officials to develop policies that improve communities and helps people live their best lives.
Owens is the principle of Dolphin Strategies LLC, in St. Petersburg, FL. The firm creates public education and participation strategies that deliver impactful citizen engagement and foster healthy communities. Stephanie also creates voter education and issue advocacy campaigns for companies that promote employee civic and volunteer engagement. She has designed strategies for the American Cancer Society, National Football League, NASCAR, and the African National Congress. Stephanie began her career as a computer scientist and systems engineer at IBM and Xerox.
Ms. Owens served as an appointee of both President Barack Obama and President Bill Clinton, where she held senior positions in the White House, the Departments of Health and Human Services, Housing and Urban Development, Commerce, and the Environmental Protection Agency.
During her federal government tenure, she created innovative tactics for implementation of the Affordable Care Act; led citizen participation in the community restoration process after the BP Deep Horizon oil disaster; wrote improvements to federal procurement policy for small and disadvantaged businesses; and directed the White House Federal Interagency Task Force on St. Petersburg.
Ms. Owens is nationally known for building critical cross-sector alliances and coalitions to influence government and corporate policies to improve communities. She is skilled in intersectional diversity and inclusion - and helps organizations understand the nuances between the two - and how they work together to affect outcomes.
In addition to serving on many boards, Stephanie provides volunteer advocacy training for constituencies in historically disenfranchised communities.
Stephanie and her husband have called St. Petersburg home for 23 years.
---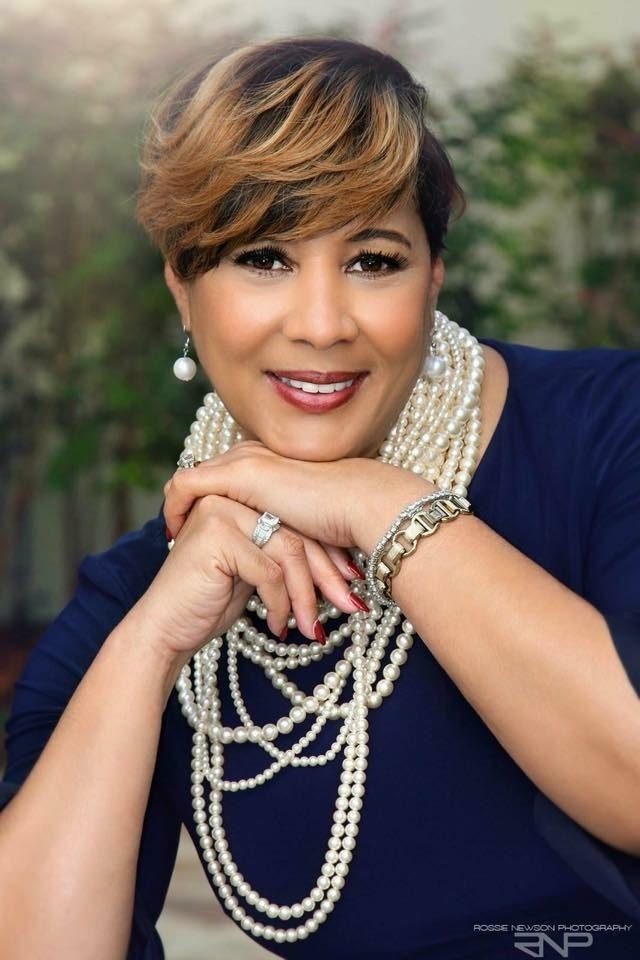 Terri Lipsey Scott
Commissioner
Commissioner Lipsey Scott joined the Board in September 2018, filling a vacant seat. Commissioner Lipsey Scott's civic engagements have included memberships in the Junior League, Women of the Word, St. Petersburg Chapter of the Links, Inc., St. Petersburg Chapter of Delta Sigma Theta Sorority, Inc., ALPHA HOUSE, SPC Women on the Way, and Colours of Culture. She has also served on local boards including the Aids Services Association of Pinellas, the St. Petersburg Branch of the NAACP, Community Alliance, Convener of St. Petersburg Together, St. Petersburg College Women on the Way, Alpha House, the Dr. Carter G. Woodson African American History Museum and the One City Chorus.
Commissioner Lipsey Scott is an alumnus of Savannah State University and Eckerd College. She is a graduate of the Leadership St. Pete Class of 2008 having served as the community project co-chair and visionary. Scott is also a retired administrative officer having served the City of St. Petersburg's Office of the Mayor and City Council from 1987 – 2014. She is currently the Executive Director of the Dr. Carter G. Woodson African American History Museum.
---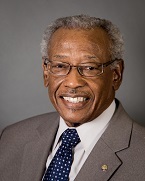 Dr. Arnett Smith
Commissioner Emeritus
Dr. Smith served on SPHA's Board of Commissioners from July 2004 to July 2011. In October 2011, the full board voted unanimously to create the title of "Commissioner Emeritus" and selected Dr. Smith as the first former Commissioner to serve the housing authority in this honorary advisory position.
---
Tony Love
Chief Executive Officer
Mr. Love serves as the board's sole employee, with the responsibility of the day-to-day administration of SPHA and its programs. Well known in the assisted housing industry, Mr. Love has dedicated his 37 year career to providing affordable housing and to improving the quality of life for tenants.
As a recognized industry leader, Mr. Love served on the Board of Directors for the Housing Authority Insurance Group and the Board of Trustees for the Public Housing Authorities Directors Association (PHADA). Locally, he is a member of the Board of Directors of the Pinellas County Homeless Leadership Board (HLB).
Before moving to Florida, Mr. Love served as the Executive Director of the Inkster Housing Commission in Inkster, Michigan from 2000 to 2015. He also has performed management roles at the Detroit (Michigan) Housing Commission, the Galveston (Texas) Housing Authority, the Harris County (Texas) Housing Commission, and the Baytown (Texas) Housing Commission.
He received his Bachelor of Science degree in Public Affairs Management from Michigan State University and completed an extension program from Western Michigan University in Public Administration. Mr. Love also has the distinction of completing the PHADA Executive Director's Education Program.