08/31/2023
Dedicated FSS Program Participant Becomes a Homeowner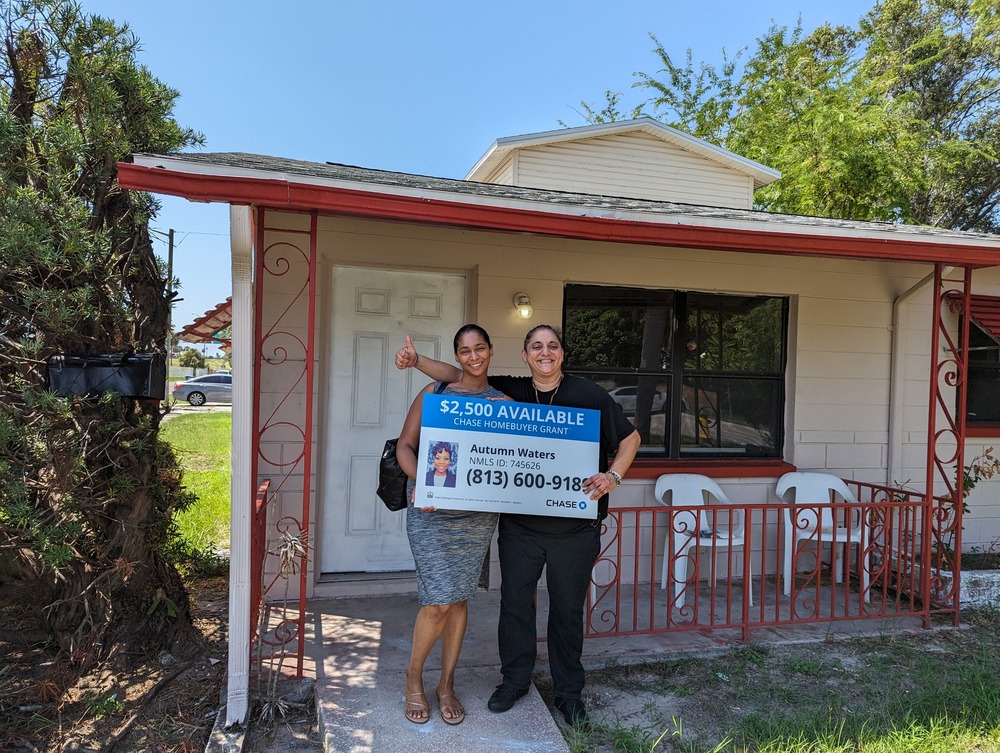 Photo of FSS Program participant and her daughter.
By Nick Fokianos
August 31, 2023
ST. PETERSBURG, FL - The St. Petersburg Housing Authority (SPHA) is delighted to share the news that another dedicated participant in SPHA's Family Self-Sufficiency (FSS) Program has achieved the milestone of becoming a homeowner!
With great pride, SPHA shares the inspiring journey of our FSS Program participant, who, on August 23, 2023, officially closed on her new home, marking a momentous day for her and her daughter.
"I want to say thank you to the St. Petersburg Housing Authority's Homeownership Program for giving me the opportunity to be a homeowner. It means the world to me that they help families buy homes," said our FSS participant.
Her journey to homeownership was not without its trials, as she navigated the challenges of being a single mother after the passing of her fiancé.
Our FSS participant said, "After my fiancé, who is my kids' father, died several years ago, we have had to move thirteen times. This is the thirteenth and final time our family has to move because the St. Petersburg Housing Authority made my dreams come true. I'm so grateful and I appreciate them for their help. My gratitude is beyond words. I am so thankful."
Our FSS participant remains firmly dedicated to her professional growth. She is continuing in the FSS Program to work towards additional career goals.
"My message to future participants is that this is a very good program and everybody can do it. Don't give up, you could be a homeowner too, it will happen. Just keep pushing forward and your dreams will come true," said our FSS participant.
The St. Petersburg Housing Authority celebrates her achievement and looks forward to her continued success!
---
The Family Self-Sufficiency (FSS) Program is a voluntary program available to all participants receiving HUD Section 8 Rental Assistance or living in Public Housing who wish to improve their financial situation, eliminate their dependence on public assistance, and are motivated to change their lives.
LEARN MORE about SPHA's Family Self-Sufficiency Program. >
---
###
ABOUT THE ST. PETERSBURG HOUSING AUTHORITY (SPHA):
An independent quasi-governmental entity and a political subdivision of the State of Florida, operating under Chapter 421 Florida Statutes, SPHA is the local administrative agency for housing assistance programs funded by the U.S. Department of Housing and Urban Development (HUD). SPHA offers a variety of programs and services that provide affordable rental housing to low-income families, seniors, veterans, and the disabled in the greater St. Petersburg region. For more information, visit www.stpeteha.org.